Aside from the love of fashion, there is something that propels us on more than anything else. We have learned in life the importance of embracing change, of being bold and brave enough to create it when necessary and having the courage to make a difference.
Nothing changes if nothing changes, right? We can all make a change wherever we are in life, no matter how small it might seem. It's the little things that often make the biggest difference and who knows what the ripple effect will be.
We are utterly inspired by women who have been bold enough and brave enough to do something that has gone on to make a difference one way or another in this world. So, we've picked some books to share below just in case they inspire you too.
Malala leapt into our lives after surviving an assassination attempt by the Taliban who had issued a death threat against her when she was just a child in response to her fight for education rights. She not only survived being shot in the head, but she has continued to speak out, across the world, about the importance of education. In 2013 she gave a speech to the United Nations and published this amazing book, the following year she became the youngest recipient of the Nobel Peace Prize.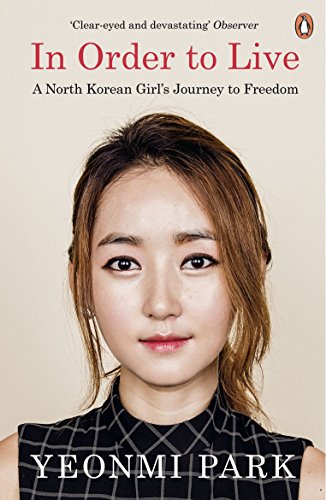 We heard Yeonmi speak at an Embrace Ambition summit and were in absolute awe, not to mention tears within minutes. Her story of escape from North Korea is beyond belief, a display of immense bravery and an account of sheer determination and self belief. This book tells the story of her struggle to survive in the most repressive country on earth, how she escaped human traffickers in China and made it across the treacherous Gobi Desert to Mongolia and on to South Korea where she found freedom. She went on to become a leading human rights activist and all this, before she turned 21. This is an immensely eye opening read and her story cannot fail to move, inspire and motivate.
Paola is a fabulous author, activist and entrepreneur and we couldn't put it better than this excerpt from the book "The status of women is a global challenge; it touches every human being without exception. How is it possible that countries where women have achieved political, economic and social rights after exhausting struggles remain seemingly indifferent to the egregiousness of other nations where the status of women is still tragic? The time has come to help those left behind." We found this a supreme and eye opening read which reminds us that whilst huge steps towards equality have been taken, that there is still a long road ahead.
From a childhood on the South Side of Chicago to leading lady in the White House, it is hard not to be inspired by Michelle Obama. She helped create the most welcoming and inclusive White House in history, while also establishing herself as a powerful advocate for women and girls around the world, dramatically changing the ways that families pursue healthier and more active lives, whilst standing with her husband as he led America through some of its most harrowing moments. This is the deeply personal reckoning of a woman of soul and substance who has defied expectations and whose story inspires us to do the same.
Expecting Adam is the beautifully written, poignant, achingly funny true story of John and Martha Beck, and of the extraordinary child they brought into the world. John and Martha were an exceptionally ambitious and driven all-American couple who discovered that they were about to become parents to a Down's Syndrome baby. Refusing to believe her child was 'defective', Martha decided to trust in the tiny life she felt growing inside her. Her ordinary life was transformed by magical visions and strange, heart-stopping experiences which persisted throughout her pregnancy. By the time Adam was born, Martha and John had to redefine everything of value to them, question their deepest beliefs, and put all their faith in miracles. And it worked
"This biography of Marie Colvin my close friend who was killed in Homs 6 years ago covering the war in Syria tells the story of an exceptional woman. Marie was a brave foreign correspondent, but she was also an extraordinarily loyal friend, a chaotic cook, a lover of pretty dresses, the doting cat owner of Billy Smith, a terrible but enthusiastic dancer, a huge participator and so much more that made her the person that we all still miss so much" Alexandra Shulman.